// <![CDATA[ var switchTo5x=true; // ]]>
Tweet // <![CDATA[ !function(d,s,id){var js,fjs=d.getElementsByTagName(s)[0];if(!d.getElementById(id)){js=d.createElement(s);js.id=id;js.src="//platform.twitter.com/widgets.js";fjs.parentNode.insertBefore(js,fjs);}}(document,"script","twitter-wjs"); // ]]>
// <![CDATA[ (function() { var po = document.createElement('script'); po.type = 'text/javascript'; po.async = true; po.src = 'https://apis.google.com/js/plusone.js'; var s = document.getElementsByTagName('script')[0]; s.parentNode.insertBefore(po, s); })(); // ]]>
// <![CDATA[ (function(d, s, id) { var js, fjs = d.getElementsByTagName(s)[0]; if (d.getElementById(id)) return; js = d.createElement(s); js.id = id; js.src = "//connect.facebook.net/en_US/all.js#xfbml=1"; fjs.parentNode.insertBefore(js, fjs); }(document, 'script', 'facebook-jssdk')); // ]]>
// <![CDATA[ if (WIDGETBOX) WIDGETBOX.renderWidget('89a2e079-fe6c-45f2-b601-6c12c189f6b7'); // ]]>
Get the TV widget widget and many other great free widgets at Widgetbox! Not seeing a widget? (More info)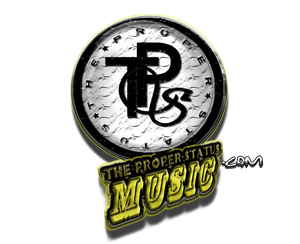 WELCOME TO THEPROPERSTATUSMUSIC.COM
WHERE WE KEEP YOU UPDATED WITH MUSIC FROM UPCOMING ARTIST WORLDWIDE
" UP YOUR STATUS IF YOU DON'T HAVE  THE STATUS THEN YOUR NOT PROPER"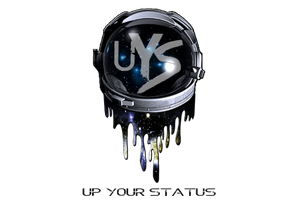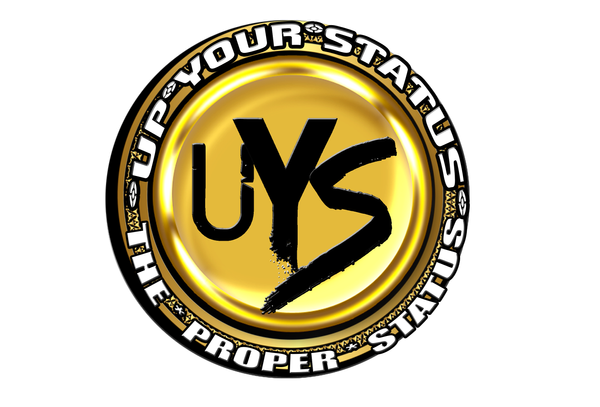 CHECK OUT NEW  MUSIC  VIDEO JIMMY WAX CALLED "HUSTLE HARD" CO-STARRING PROPER PLEASE LIKE COMMENT SHARE. IF  YOU LIKE WHAT YOU HEAR. GREATLY APPERICATED IT BLESS REPSECT AND LOVE TO ALL.
Checkout my video  Please like ,comment, and share. Thanks You all. much love, respect,and support god bless and shouts out to all talented artist world wide.
  music

A POSITIVE SONG FOR THE WORLD CHECK IT OUT LET ME KNOW WHAT YOU ALL THINK. LIKE COMMENT SHARE THANK YOU ALL FOR YOUR SUPPORT I GREATLY APPRECIATE IT. BLESS TO ALL. PROPER
THE PROPER STATUS MUSIC BEATS
// <![CDATA[ if (WIDGETBOX) WIDGETBOX.renderWidget('65938892-0e6c-4674-9e24-13889ce54510'); // ]]>
Get the TV widget widget and many other great free widgets at Widgetbox! Not seeing a widget? (More info)
// <![CDATA[ google_ad_client = "ca-pub-5786213911101424"; /* http;//theproperstatusmusic.com */ google_ad_slot = "8650611476"; google_ad_width = 630; google_ad_height = 90; // ]]> 
// <![CDATA[ google_ad_client = "ca-pub-5786213911101424"; /* YOUTUBE.COM/PROPERSTATUS24 */ google_ad_slot = "4978169476"; google_ad_width = 630; google_ad_height = 90; / // ]]> 
// <![CDATA[ (function(d, s, id) { var js, fjs = d.getElementsByTagName(s)[0]; if (d.getElementById(id)) return; js = d.createElement(s); js.id = id; js.src = "//connect.facebook.net/en_US/sdk.js#xfbml=1&version=v2.7"; fjs.parentNode.insertBefore(js, fjs); }(document, 'script', 'facebook-jssdk')); // ]]>
// <![CDATA[ stLight.options({publisher: "0fc9ac55-3def-4910-8ef1-2428645d9324", doNotHash: false, doNotCopy: false, hashAddressBar: false}); // ]]> // <![CDATA[ var options={ "publisher": "0fc9ac55-3def-4910-8ef1-2428645d9324", "logo": { "visible": true, "url": "http://www.theproperstatusmusic.com", "img": "http://www.theproperstatusmusic.com/img/TPSLOGONEWBABY2.png", "height": 182}, "ad": { "visible": false, "openDelay": "5", "closeDelay": "0"}, "livestream": { "domain": "", "type": "sharethis", "customColors": { "widgetBackgroundColor": "#FFFFFF", "articleLinkColor": "#006fbb"}}, "ticker": { "visible": false, "domain": "", "title": "", "type": "sharethis", "customColors": { "widgetBackgroundColor": "#9d9d9d", "articleLinkColor": "#00487f"}}, "facebook": { "visible": true, "profile": "PROPER"}, "fblike": { "visible": true, "url": "http://facebook.com/theproperstatus"}, "twitter": { "visible": true, "user": "http://twitter.com/proper83"}, "twfollow": { "visible": false}, "custom": [{ "visible": true, "title": "THEPROPERSTATUSMUSIC.COM", "url": "http://www.theproperstatusmusic.com", "img": "http://www.theproperstatusmusic.com/img/TPSLOGONEWBABY2.png", "popup": false, "popupCustom": { "width": 300, "height": 250}}, { "visible": false, "title": "Custom 2", "url": "", "img": "", "popup": false, "popupCustom": { "width": 300, "height": 250}}, { "visible": false, "title": "Custom 3", "url": "", "img": "", "popup": false, "popupCustom": { "width": 300, "height": 250}}], "chicklets": { "items": ["facebook", "twitter", "linkedin", "pinterest", "email", "sharethis"]}, "shadow": "gloss", "background": "#000000", "color": "#FFFFFF", "arrowStyle": "light"}; var st_bar_widget = new sharethis.widgets.sharebar(options); // ]]>